Happy Anniversary!?
It seems that a fairly major anniversary is on the cards,... but here at Kernock Park Plants, it's not quite clear which one! Although growing plants since 1981, firstly in vegetables and then "bedding plants" for local garden centres, it wasn't until 1983, 30 years ago that Richard and Jan went to America and Canada, to see some of the great innovators on the Western Seaboard. Some of these forward thinking growers were using plants such as Diascia, Lotus and Lysimachia for containers, rather than simply as alpines for the bed or rockery. This provided the germ for many ideas that followed. It was a year later when Richard first used the term "Patio Plants" simply defining plants which were suitable for the container. It wasn't until 1988, 25 years ago that Richard decided to hang up his clipboard and leave ADAS horticultural advisory. So, a 25 or 30 year anniversary, take your pick....... but 2013 is a year to celebrate for Kernock!

What Happened in 2012?

It seems impossible to summarise a season like 2012, without mentioning the "w" word. Yes, it seems that no matter who you talk to in the nursery trade, everyone has experienced challenges presented by the weather. Widely appreciated as the single most important factor in the success of our industry, nobody can deny that it hasn't been on our side in 2012. Hosepipe bans caused concern earlier in the spring followed by rain in biblical proportions that is still persisting well into July. Let's just say it hasn't allowed much opportunity for our gardening public to enjoy their gardens!
2012 - A Year of Celebrations

On the other hand 2012 has been year of celebration with the Queens Diamond Jubilee and of course the Olympics. This saw a boost in certain sectors with unusual plant requirements. There were certainly some incredible examples of carpet bedding produced using our InstaPlant® system of design and production. From oversized coronation crowns and Olympic rings, to 16 meter wide union flags and 5 meter tall canoeist. You name it, we did it!
We have now completed the construction of the 5000 m2 glasshouse which I mentioned last year. This has allowed us to expand our growing area and remain more flexible in plant production requirements. We have also been working hard to launch Proven Winners in the UK as a consumer brand. Our friends in America have been so successful at creating the number 1 plant brand for consumers that we felt it vital to try and continue to stimulate the demand for our products by exciting the consumer. We are fortunate to have so much interest for our products via the internet and through social media channels that we want to enhance this traffic towards the retailers. If you would like more information or would like to sign up as a Proven Winner retailer, then please visit our consumer site at www.provenwinners.co.uk, or contact us directly.
Looking forward to 2013
Well we certainly are looking forward to the new season and we are lucky enough to have so many great connections in the plant world to enable us to continue to breathe new life into our offering. Typically, we have some brand new plants, some old favourites and some which have a twist on golden oldies of yesteryear. To name just a few; we have beautiful Clematis Boulevard series from the breeding of Raymond Evison; Digitalis 'Illumination Pink', the Chelsea Flower Show plant of the year for 2012; some additional colours of the spectacular three season flowering Gerbera Garvinea; unique Heuchera and Heucherella; bizarre succulent varieties of Aloe, Orostachys and Trichodiadema; the majestic Pennisetum 'Vertigo', an incredible dark grass for summer containers; Penstemon Ice Cream series; some great Primula introductions, Rhubarb 'Victoria' and the FlueroStar winner for this year Strawberry 'Toscana'. The list goes on, but please do have a look through the catalogue for the new items or use our comprehensive plant search on our website to view all of these NEW products that we are so proud to present.
Don't forget, you can receive our regular e-shot newsletter with extra tit-bits of information through the season as well as surplus list links. If you would like to receive the email, contact sales@kernock.co.uk to make sure your email address is on our mailing list.

Thank you for your valued custom over the past season and once again we hope that we
at Kernock Park Plants can help you prosper in 2013.

Bruce Harnett
Managing Director

Kernock Park Plants
Pillaton, Saltash
Cornwall
PL12 6RY

Phone: +44 (0)1579 350561
Fax: +44 (0)1579 351151

Email: sales@kernock.co.uk

Items:, Value: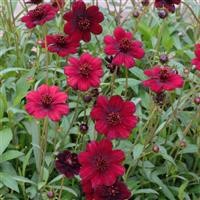 £25.25
Sumptuous velvety-bronze flowers on lanceolate green foliage. This newly bred variety provides even more of a chocolate scent than the previous form and is more compact for pot and garden.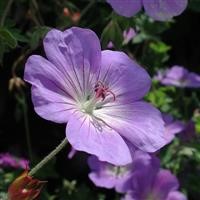 £53.50
Marbled leaves with a soft velvety texture and large, cupped, blue flowers with white centres and maroon veins in late summer.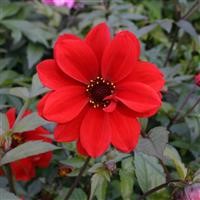 £23.00
A rich, bright red semi-double flower on tall deep bronze foliage. An old variety, but with freedom from virus, one of the best.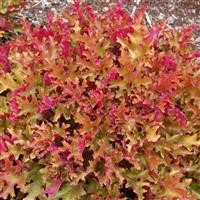 £47.75
A great garden performing amber coloured Heuchera. Spring foliage is more purple and summer becomes more red.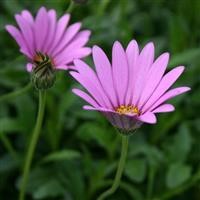 £21.50
This hardy variety is reasonably early flowering and compact in outdoor conditions. Florets age from mauve-pink to magenta-purple.

If you would like to order plants from our surplus (availability) list, or would like to view the list offline, print off this PDF Document and fax it back to the number shown on the print out along with you company name and the tray quantities you require or .


Please click here for our updated list of liners available from now and into the new year. All the information about numbers, discounts and order instructions are included.

Please click here to download your visitor invite for the Foar Oaks Trade Show.