Gorwing Innovation 2012 Catalogue
In our new edition of the catalogue 'Growing Innovations 2012' - which will be winging its way to all our customers in August 2012 - there is a wealth of information provided on all our plant varieties, including full descriptions, unit price and unit size, handy hints for the end user as well as including more pictures than ever before. We have tried to cram as much information as possible on all our plant varieties into the catalogue includeding last years successful inclusion of recommended pot sizes, potting weeks and retail weeks for each variety. View online or request a copy in the post...

This catalogue is laid out in an A-Z fashion as usual, we have kept last years successful format making efforts to include more information regarding the plant varieties including suggested potting times and pot sizes - as well as including larger pictures of each variety.

You may either browse through the listing or may prefer to look out for particular types of plants, such as herbs and alpines indicated by the colour coded dots and corresponding catalogue type. The information format for each variety, or group of varieties is illustrated here.

You will notice that we sell some of our plants under several different headings. This is intended to help you capture your target audience. For example, you may wish to sell an Ajuga in March with 'Summer Patio' labels, but in September with 'Hardy Patio' labels or as an 'Alpine'. Our colour labels therefore have headings which match our catalogue sections or are neutral to give you the flexibility to sell the plants as you wish. What could be easier than receiving all your labels with your plants? See the back of the catalogue for more details of POS labels.

Since we produced our first list of Patio Plants in 1986, what was then a novelty has often been superseded by improved varieties or has become a commodity. We have had to move with the enormous popularity of the Patio Plant and find it hard to believe that the name we coined nearly two decades ago is now an accepted term for plants that can be successfully grown in a container.


Kernock Park Plants HTA National Plant Show 2011
This is set to be another bumper season for new introductions to the Kernock Park Plants catalogue with around 90 exciting plant varieties. Some are innovations and others are a twist in tried and tested classic garden plants.

Two introductions that are sure to be the major attraction of the season are firstly the Japanese bred Calibrachoa Superbells® 'Cherry Star', a breakthrough in Calibrachoa breeding, displaying a deep pink bloom with a stable, golden yellow star radiating from the centre.

The second is the Australian bred Agapanthus 'Queen Mum'™. Its unique, dual coloured, white and blue flower heads put on a beautiful display during summer and the glossy green strap like foliage compliment its stunning blooms. Being disease, frost, humidity and heat tolerant too makes it a very robust and showy plant for any garden.
Bruce Harnett MD of Kernock Park Plants said "We are proud to be able to bring breeding from around the world to the UK market place. These varieties display such a huge step forward for much loved garden favourites.

We are sure that retailers and consumers alike will be thrilled by these new additions to our already extensive catalogue" With further additions to the Grass, Alpine, Herbaceous and Summer Flowering Patio Plant range there will be plenty to browse in this season's Kernock Park Plants catalogue which will be available from August 2011.







GAN Trade Show 2011
Against tough opposition Kernock Park Plants 2011 introduction Iberis 'Absolultley Amethyst' won Best New Plant at the GAN trade Show held at Golden Acres Nursery on 9th Feb.

Traditional white Iberis like 'Snowflake' and 'Snowball' have been the main stay of both the Alpine and Perennial market for a long time. Breakthrough breeding has created a robust, hardy, perennial Iberis in a completely novel colour.

This wonderful new variety starts to produce breathtaking amethyst, pink puffs of flower in late March through to Mid May on neat mounds of green foliage.

Items:, Value: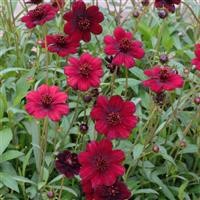 £25.25
Sumptuous velvety-bronze flowers on lanceolate green foliage. This newly bred variety provides even more of a chocolate scent than the previous form and is more compact for pot and garden.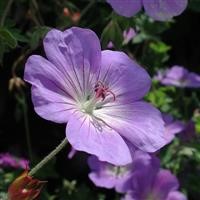 £53.50
Marbled leaves with a soft velvety texture and large, cupped, blue flowers with white centres and maroon veins in late summer.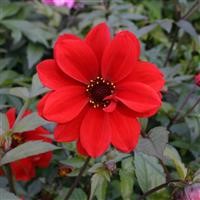 £23.00
A rich, bright red semi-double flower on tall deep bronze foliage. An old variety, but with freedom from virus, one of the best.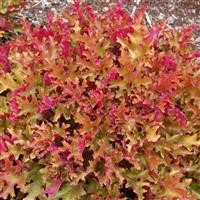 £47.75
A great garden performing amber coloured Heuchera. Spring foliage is more purple and summer becomes more red.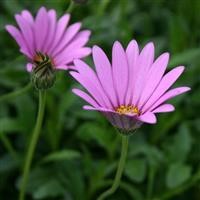 £21.50
This hardy variety is reasonably early flowering and compact in outdoor conditions. Florets age from mauve-pink to magenta-purple.

If you would like to order plants from our surplus (availability) list, or would like to view the list offline, print off this PDF Document and fax it back to the number shown on the print out along with you company name and the tray quantities you require or .


Please click here for our updated list of liners available from now and into the new year. All the information about numbers, discounts and order instructions are included.

Please click here to download your visitor invite for the Foar Oaks Trade Show.