Quantity Discount
The discount matrix below shows the discount % increase compared to the number of trays ordered at one time. The % discount given depends on the Product Discount Band shown in the new catalogue and orderform. All trays purchased contribute to the quantity discount qualification.


Number of trays ordered at one time
Product Discount Band
A
B
C
D
E
10 - 50
0%
0%
0%
0%
0%
51 - 100
4%
3%
2%
1%
12%
101 - 200
6%
4%
3%
1%
17%
201 - 300
9%
7%
6%
2%
19%
301 - 500
13%
11%
9%
3%
20%
501 - 1000+
17%
15%
12%
4%
21%
PLUS: Early Order Discount if order
submitted 16 weeks prior to delivery
week(s) required
+

4%
+

3%
+

3%
+

1%
+

2%
Early Order Discount
This is calculated after the quantity discount is applied on orders submitted at least 16 weeks prior to the delivery week(s). Only applicable to orders over 50 trays at one time.



Collection Discount
Orders collected from Kernock Park Plants - 4% discount (this excludes where quoted/confirmed an ex-nursery / non delivered price).



Payment on Collection
Payment on Collection from KPP - 2% (this excludes credit card payments).



Label Price - 4.6 pence per label (for non-royalty labels)
Any labels ordered against plants will be delivered together with your plant delivery UNLESS we receive a specific label order.

If you require labels to match your ENTIRE plant order then please tick the box provided on page 24 of this Order Form.

Matching labels will also be delivered with your plant delivery.



Increase your sales potential with a 6" stick

We offer a cost effective colour leaf label with all of our plug plants for a broad range of uses. We do realise however that many of you wish to sell our plants in larger pots - 2, 3 litre and larger in some cases. The midi label can therefore be a little small in these cases.

We are therefore offering the option for all label orders placed by December 31st, (for delivery during the season) to upgrade to receive a 6" label stick and hole pre-drilled in your labels for attaching to the stick.

Cost - ONLY 2p per label addition to the current label price.

* This offer will only be available for complete orders and no additional sticks can be added to the order after the end of December.

Items:, Value: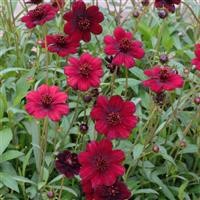 £25.25
Sumptuous velvety-bronze flowers on lanceolate green foliage. This newly bred variety provides even more of a chocolate scent than the previous form and is more compact for pot and garden.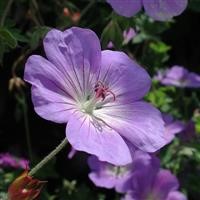 £53.50
Marbled leaves with a soft velvety texture and large, cupped, blue flowers with white centres and maroon veins in late summer.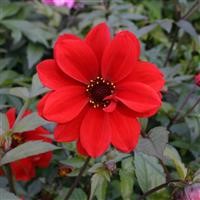 £23.00
A rich, bright red semi-double flower on tall deep bronze foliage. An old variety, but with freedom from virus, one of the best.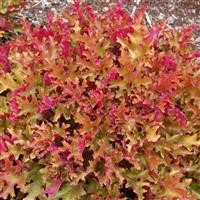 £47.75
A great garden performing amber coloured Heuchera. Spring foliage is more purple and summer becomes more red.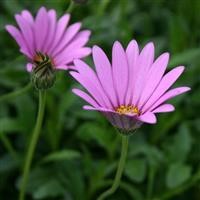 £21.50
This hardy variety is reasonably early flowering and compact in outdoor conditions. Florets age from mauve-pink to magenta-purple.

If you would like to order plants from our surplus (availability) list, or would like to view the list offline, print off this PDF Document and fax it back to the number shown on the print out along with you company name and the tray quantities you require or .


Please click here for our updated list of liners available from now and into the new year. All the information about numbers, discounts and order instructions are included.

Please click here to download your visitor invite for the Foar Oaks Trade Show.