WHY ARE PROVEN WINNERS® PLANTS BETTER?
Proven Winners®, a close knit global network of independent growers, work with plant breeders from around the globe, bringing to the market the most cutting edge and innovative plants for growers and consumers. Proven Winners® plants are known and loved by growers and gardeners!





THE HIGHEST QUALITY STANDARDS

Proven Winners® plants are unsurpassed in terms of flowering, growth habit, disease resistance, and garden performance. The goals of Proven Winners® are to introduce the best, most unique, high performing plants and to market them innovatively. No other plant line goes through the same rigorous plant selection process, which takes 2-3 years and occurs at trial stations in Europe, the U.S. and Canada, as well as in facilities in South Africa, Australia and Japan. Most Proven Winners® varieties are protected by patents or trademark.
STRICT VIRAL CONTROL PROCESS
Proven Winners® varieties are also set apart from other varieties due to the strict viral control process, which is second to none. Besides producing better plants, Proven Winners® is also credited by making new plant genera known. Most consumers had never heard of Euphorbia 'Diamond Frost', Cosmos 'Chocamocha' and Lobularia 'Snow Princess' until Proven Winners introduced them. Proven Winners® has created a consumer plant brand that means value to home gardeners.





Items:, Value: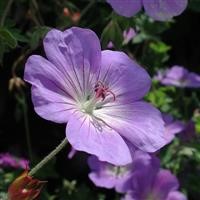 £53.50
Marbled leaves with a soft velvety texture and large, cupped, blue flowers with white centres and maroon veins in late summer.

£45.50
Crowned as the RHS Chelsea Flower Show's Plant of the Year 2012. The blend of peach, pink and mauve shades gives the flowers a tropical appearance.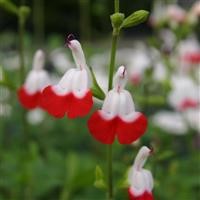 £22.75
This is a wild selection of the Mexican Salvia microphylla - with small green leaves and unique scarlet-red and white, two-toned flowers. Depending on temperature and moisture these will tend to appear almost completely red or white at any one time, but usually both colours are showing.

£25.00
Bright Pink-red with medium vigour.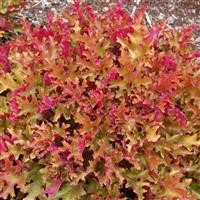 £47.75
A great garden performing amber coloured Heuchera. Spring foliage is more purple and summer becomes more red.

Popular Downloads
If you would like to order plants from our surplus (availability) list, or would like to view the list offline, print off this PDF Document and fax it back to the number shown on the print out along with you company name and the tray quantities you require or .


Please click here for our updated list of liners available from now and into the new year. All the information about numbers, discounts and order instructions are included.