| | |
| --- | --- |
| | Typically very hardy perennial plants and can cope with wide ranging temperatures and climates. We sell a fantastic range of varieties ranging from Ajuga through Phlox to Veronica. |
| | |
| --- | --- |
| | We can supply a comprehensive range of low growing colourful foliage plants, suitable for use in carpet bedding displays to allow you to create your own displays. |
| | |
| --- | --- |
| | A wonderful collection of hardy Grasses, Acorus, Carex and Festuca and more. |
| | |
| --- | --- |
| | Undemanding and easily grown plants that can be used in a many different ways. Some are edible and can be used as flavouring when cooking, whilst others are best added to salads and eaten raw. Herbs can also be used for medicinal purposes, as perfumes, in cosmetics, or they can simply be dried and used in pot pourris. In addition, many herbs are also very attractive to wildlife. |
| | |
| --- | --- |
| | We are proud to be able to offer such a range of Hardy and Herbaceous Perennial plants. Ideal for the container or for planting in the border, bank or bed. |
| | |
| --- | --- |
| | We offer a selection of plants which are ideal for sale and planting in to the container from summer into the autumn months. Most varieties flower in autumn or the following spring and summer. |
| | |
| --- | --- |
| | Our list of liner varieties is extensive and includes many shrubs and hardy nursery stock items such as Agapanthus; Astelia; Choisya; Cordyline and Phormium and much more. The majority of product will be sold in 9cm round pots as standard. A few specific lines will be offered in 7cm square and 11cm round pots. |
| | |
| --- | --- |
| | A Collection of Ornamental Plants which Look Great and Smell Fantastic! |
| | |
| --- | --- |
| | Aloe, Crassula and Pachyphytum to name a few, perfect for gravel gardens, paved areas and rockeries. |
| | |
| --- | --- |
| | This range includes an extensive list of flowering plants particularly suitable for the bowl, basket, raised bed or in some cases for the border. These are usually available to purchase between January and June ready to pot-up for sale from early spring to summer. |
| | |
| --- | --- |
| | This range includes an extensive list of foliage plants particularly suitable for the bowl, basket, raised bed or in some cases for the border. These are usually available to purchase between January and June ready to pot-up for sale from early spring to summer. |
This selection of vegetables have been "hand picked" either as classic, popular or more unusual hybrid varieties. These are great quality items at good value and offer potentially good returns for the retailer.

Note: F1 hybrids have generally been bred to be more uniform, higher quality and more consistent in plant and fruit.
| | |
| --- | --- |
| | The Wollemi Pine is one of the world's oldest and rarest plants dating back to the time of the dinosaurs. With less than 100 adult trees known to exist in the wild, the Wollemi Pine is now the focus of extensive research to safeguard its survival. |
| | |
| --- | --- |
| | Not only are "Elleplugs" environmentally friendly, but they're grower friendly too. Made from degradable, non-woven paper, Elleplugs are produced with specially-formulated Professional Elleplug Growing Mix .There are so many reasons why Elleplugs benefit everyone - from growers to home gardeners: |

Items:, Value: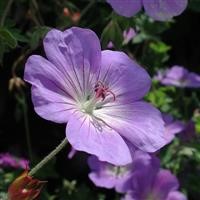 £53.50
Marbled leaves with a soft velvety texture and large, cupped, blue flowers with white centres and maroon veins in late summer.

£45.50
Crowned as the RHS Chelsea Flower Show's Plant of the Year 2012. The blend of peach, pink and mauve shades gives the flowers a tropical appearance.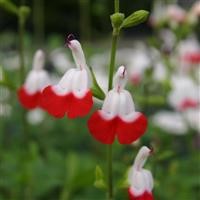 £22.75
This is a wild selection of the Mexican Salvia microphylla - with small green leaves and unique scarlet-red and white, two-toned flowers. Depending on temperature and moisture these will tend to appear almost completely red or white at any one time, but usually both colours are showing.

£25.00
Bright Pink-red with medium vigour.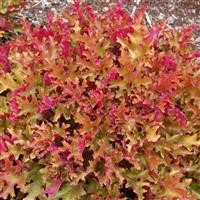 £47.75
A great garden performing amber coloured Heuchera. Spring foliage is more purple and summer becomes more red.

Popular Downloads
If you would like to order plants from our surplus (availability) list, or would like to view the list offline, print off this PDF Document and fax it back to the number shown on the print out along with you company name and the tray quantities you require or .


Please click here for our updated list of liners available from now and into the new year. All the information about numbers, discounts and order instructions are included.