How do I enable cookies?
Cookies are used on this shopping site to keep track of the contents of your shopping cart, to store delivery addresses if the address book is used and to store your details if you select the 'Remember Me' Option. They are also used after you have logged on as part of that process. You can turn off cookies within your browser by going to 'Tools | Internet Options | Privacy' and selecting to block cookies. If you turn off cookies, you will be unable to place orders or benefit from the other features that use cookies. Data collected by this site is used to:

a. Take and fulfill customer orders
b. Administer and enhance the site and service
c. Only disclose information to third-parties for goods delivery purposes

You can find out more about cookies at AboutCookies.org.



Internet Explorer
Choose Tools, then Internet Options
Click on the Privacy tab
Click on the Advanced button
Tick the Override automatic cookie handling box
Select Accept (or Prompt)
Mozilla Firefox
Choose Tools, then Options
Click on the Privacy tab
Tick the Accept third-party cookies box
Click the OK button
Safari
Select Safari from the main menu, then Preferences
Click on the Security tab
Select Always to Accept Cookies
Click the Close button

Items:, Value: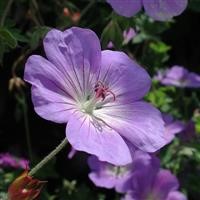 £53.50
Marbled leaves with a soft velvety texture and large, cupped, blue flowers with white centres and maroon veins in late summer.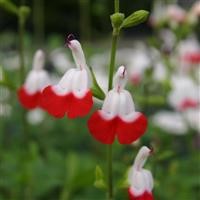 £22.75
This is a wild selection of the Mexican Salvia microphylla - with small green leaves and unique scarlet-red and white, two-toned flowers. Depending on temperature and moisture these will tend to appear almost completely red or white at any one time, but usually both colours are showing.

£45.50
Crowned as the RHS Chelsea Flower Show's Plant of the Year 2012. The blend of peach, pink and mauve shades gives the flowers a tropical appearance.

£25.00
Bright Pink-red with medium vigour.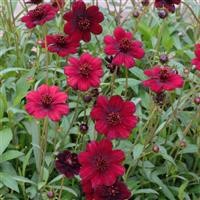 £25.25
Sumptuous velvety-bronze flowers on lanceolate green foliage. This newly bred variety provides even more of a chocolate scent than the previous form and is more compact for pot and garden.

Popular Downloads
If you would like to order plants from our surplus (availability) list, or would like to view the list offline, print off this PDF Document and fax it back to the number shown on the print out along with you company name and the tray quantities you require or .


Please click here for our updated list of liners available from now and into the new year. All the information about numbers, discounts and order instructions are included.