Product Range

Our product range spans summer patio flowering and foliage plants, herbs, alpines, hardy and herbaceous perennials as well as specialist products such as grasses , hardy patio, carpet bedding, succulents and scented ornamentals, or Scentsations® as we call them.
InstaPlant

We also offer you the services of our InstaPlant® carpet bedding system where we create and deliver carpet bedding displays to order.


Motherstock

We source many of our initial plants from virus indexed, clean material. This helps to ensure that propagation and subsequent production is as trouble free as possible. We produce motherstock which provides our cuttings for insertion into our cellular plug trays. We also produce some varieties from seed.
Production Facilities

Our production facilities and methods are continually improving and techniques used are socially and environmentally responsible. We strive to produce the best quality plug plants, in a timely fashion without pest or disease. Accreditation to the British Ornamental Plant Producers (BOPP) scheme ensures that we continue to surpass industry standards.


Our Product

Our plug plants are produced in various sizes. Our standard tray units hold 50 or 100 plug cells. The diameter of these plugs are approximately 4.8cm and 3.2cm respectively. Where necessary, we pinch most of our varieties during the weaning phase in order to promote uniformity and encourage growth from the base of the plant canopy. This will lead to higher quality finished plants without our customers having to pinch during the early stages of production.


Point of Sale Labels

We also have coloured labels and a selection of point-of-sale material, which can be purchased together with any of our catalogued plant varieties to aid sale for you, or your customers, even when the plant is being sold without flower.


Delivery

We deliver our products all over the United Kingdom and Ireland, as well as into mainland Europe. Delivery of our trays is often by Danish (CC) trolleys on frieght lorries. However, we can also deliver using our unique box method. In this case, we use an international courier service.


Growers

If you are a grower and would like further information on any of our products, please do not hesitate to contact us via email, phone or fax to receive our latest catalogue and order form.

We are always willing to help you out with any queries you may have about our products and services.

Items:, Value: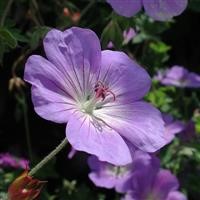 £53.50
Marbled leaves with a soft velvety texture and large, cupped, blue flowers with white centres and maroon veins in late summer.

£45.50
Crowned as the RHS Chelsea Flower Show's Plant of the Year 2012. The blend of peach, pink and mauve shades gives the flowers a tropical appearance.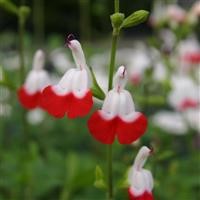 £22.75
This is a wild selection of the Mexican Salvia microphylla - with small green leaves and unique scarlet-red and white, two-toned flowers. Depending on temperature and moisture these will tend to appear almost completely red or white at any one time, but usually both colours are showing.

£25.00
Bright Pink-red with medium vigour.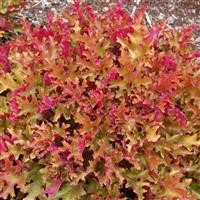 £47.75
A great garden performing amber coloured Heuchera. Spring foliage is more purple and summer becomes more red.

Popular Downloads
If you would like to order plants from our surplus (availability) list, or would like to view the list offline, print off this PDF Document and fax it back to the number shown on the print out along with you company name and the tray quantities you require or .


Please click here for our updated list of liners available from now and into the new year. All the information about numbers, discounts and order instructions are included.