Items:, Value: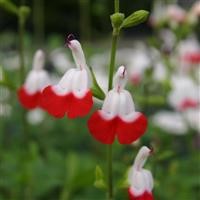 £23.25
This is a wild selection of the Mexican Salvia microphylla - with small green leaves and unique scarlet-red and white, two-toned flowers. Depending on temperature and moisture these will tend to appear almost completely red or white at any one time, but usually both colours are showing.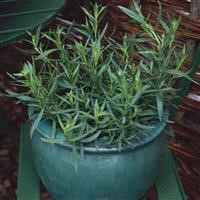 £28.00
Familiar aniseed flavour from the silver-green foliage of this herbaceous, upright, but spreading plant. Often used in sauces, vinegars, chicken and egg dishes.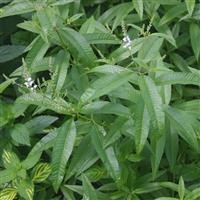 £27.50
The best lemon scented plant often used in cakes. With a semi-hardy, upright bushy, pale-green, narrow leafed foliage and small sprays of white flowers.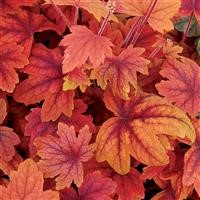 £47.50
Leaves with huge cinnamon stars are surrounded by the loveliest intense orange tea coloured borders. The big, palmate cut leaves darken in the summer and lighten up again in the autumn. Its H. villosa origins give it a big bold habit and summer heat tolerance.

£44.00
A superior marmalade-orange Heuchera, far stronger than early forms. Beautiful striking foliage in spring will please year after year.

If you would like to order plants from our surplus (availability) list, or would like to view the list offline, print off this PDF Document and fax it back to the number shown on the print out along with you company name and the tray quantities you require or .


Please click here for our updated list of liners available from now and into the new year. All the information about numbers, discounts and order instructions are included.

Please click here to download your visitor invite for the Foar Oaks Trade Show.