HTA National Plant Show - 16th - 17th June 2020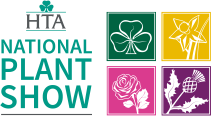 Stand 61/62
For 10 years the HTA National Plant Show has impressed with representatives of British Suppliers from across the spectrum including seeds, bulbs and bedding plants through to houseplants, perennials and trees and everything in between.
Now in the 11th year the show admin team are delighted to bolster the offering even more now with trade manufacturers and suppliers in Hall 1. This offers ease and access to all of the exhibitors and with a wealth of innovation and expertise you can now meet the full spectrum of suppliers including, polytunnel and glasshouse supply, labelling and product information, substrates and growing media through to display benching, machinery and everything in-between.
Four Oaks - 8th - 9th September 2020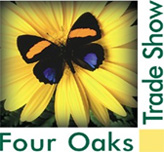 Hall A Stand Numbers 1,2,3,47,48,49
Four Oaks is a commercial horticultural show now in its 49th year. The venue is a 23 acre nursery site in Cheshire UK, close to the Jodrell Bank Radio Telescope. The exhibition covers an area of 17,000m² under glass with additional outdoor areas.
The last decade has brought a steady growth to the nursery sector, specifically specimen plants and mature stock from across Europe even as we prepare to leave the EU. Massive displays of plant material form the heart of the show, with associated supplies and services from production to point-of-sale. Over 35% of participating companies will be from overseas.
The visitor profile includes commercial growers / grower retailers, garden centres, multiple retailers, farm shops, landscapers & architects, garden designers, local authorities and florists.
South West Growers Show - 7th October 2020

Stand 32/41
The South West Growers Show is the South West's ONLY trade event that is aimed at growers and plant buyers from local authorities, garden centres, retail outlets and the landscaping industry.
This is a unique event that brings together key growers and suppliers of specialist horticultural equipment and services. The South West Growers Show is the perfect event to see and source all the latest plant introductions and new horticultural products and equipment.
Gro-South - 5th November 2020
Stand Row F
GroSouth is the premier exhibition in the South and East of England for the horticultural Industry and takes place annually in November. This year Roundstone Nurseries played host to over 90 exhibitors and the largest number of visitors ever recorded.
This exhibition is suitable for everyone from small growers, landscapers, farmers and commercial growers to weekend gardeners and the range of stands ensured everyone is catered for. The nursery visits have proven once again to be hugely popular and the informative seminars and speakers are allways very well received. The exhibitors' display stands continue to impress and the judges have their work cut out trying to choose the finalists since the show began many years ago.
Online Ordering
Related Sections
Qty Discounts Available
for orders over 50 trays + additional discounts when placed 16 weeks in advance
Min Order 10 Trays