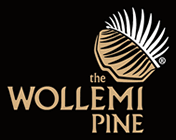 The Wollemi Pine
The Wollemi Pine (Wollemia nobilis) is one of the world's oldest and rarest plants dataing back to the time of the dinosaurs. As fewer than 100 adult trees exist in the world, the species has been the focus of a unique propagation programme. Since its discovery, The Wollemi Pine has been one of the most publicised plant discoveries and re-introductions in history.
Kernock Park Plants Ltd are the primary grower and distributor of the Wollemi Pine in the UK and Ireland. Wollemi Pines are now available for the retail and landscape market.
All Wollemi Pines are sold together with an informative colour label and certificate pack including - certificate of authenticity, care booklet and a sachet of friendly fungi to mix with the soil at planting stage.
Online Ordering
Qty Discounts Available
for orders over 50 trays + additional discounts when placed 16 weeks in advance
Min Order 10 Trays