Elleplug Trays can Benefic Everyone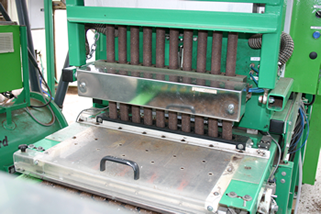 There are so many reasons why Elleplugs benefit everyone - from growers to home gardeners:
The paper and tray design allows air to flow around the sides, increasing circulation for improved root system.

Growers have reported reductions in rooting time of up to 20%.

Faster rooting = less time on the bench = lower heating costs.

Suitable for propagating many plant forms - cuttings, seed, perennials, and ornamental shrubs and trees.

Easy to ship.

Work well with any transplanting machine or system.

Reduces plastic waste and produces plants that root quickly.

Consumers enjoy the same benefits as the professionals - with instant, beautiful, eco-friendly gardens and containers.

The pots are fully degradable.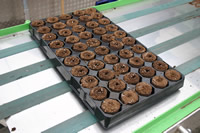 Elleplugs are made to order and shipped to arrive so you can use them right away. We can supply plugs in 3 sizes, a 32mm pot supplied with 100 pots per tray, a 40mm pot supplied with 66 pots per tray or a 45mm pot supplied with 50 pots per tray.


For more details and pricing information please contact our Sales Team on
+44 (0)1579 350561.
Online Ordering
Qty Discounts Available
for orders over 50 trays + additional discounts when placed 16 weeks in advance
Min Order 10 Trays