Corrugated packaging - a fully recyclable resource
Corrugated packaging is made from wood fibre - a natural and renewable raw material; it is 100% recyclable and fully biodegradable.

Approximately 80% of the corrugated packaging used in the UK is recycled. The recycling loop is very efficient. The fibres used in corrugated packaging can be collected, recycled, re-used and be back on the shelf in store within 14 days of disposal.

The re-use of the fibres in corrugated packaging through the process of recycling minimises waste disposal to landfill and reduces the need for virgin wood pulp.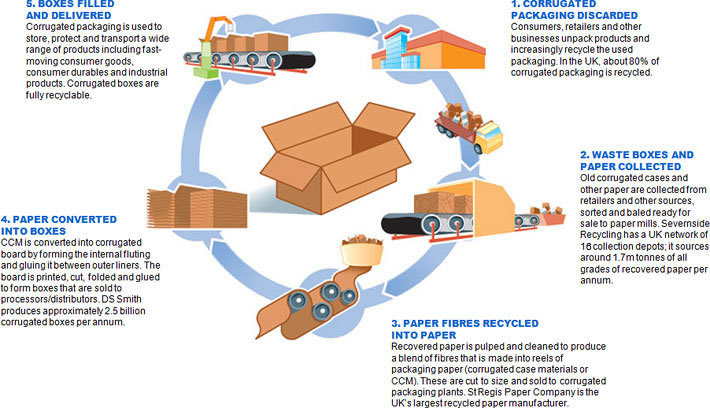 Online Ordering
Related Sections
Qty Discounts Available
for orders over 50 trays + additional discounts when placed 16 weeks in advance
Min Order 10 Trays